Sale!
5lb Chicken Breast (bulk)
Description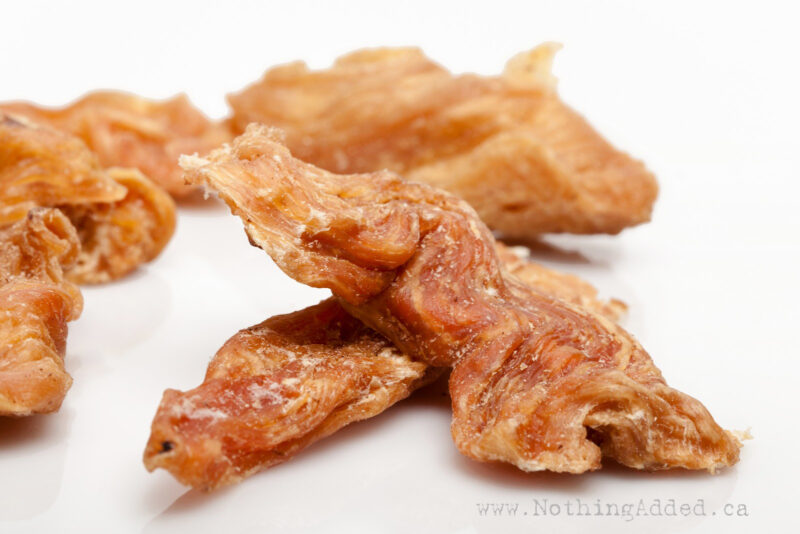 100% chicken breast, all white meat treats with 'Nothing Added'. Our chicken breast is something you can feel great about feeding your pet. No worrying about where this chicken came from, only human grade Canadian chicken goes into this product, and we never irradiate – ever!
5lb chicken breast $180 [$36/lb]
These treats are bulk packaged in a box with a plastic liner. Please do not add items from our bulk page to your cart if you are also purchasing from our regular treats page.